Welcome to the website of Theberton and Eastbridge Action Group on Sizewell [TEAGS].
EDF will hold Stage 4 consultations for Sizewell C & D to take place from 18 July to 27 September 2019 – the second set of consultations in six months. EDF aims to apply for planning consent in 2020. Watch our "Sizewell Hero" video below, and then click Take Action to send a message of concern to EDF.
EDF's plans to build two new nuclear reactors at Sizewell in east Suffolk will have a devastating impact on this unique and magical place, and especially on the villages of Theberton and Eastbridge and the local environment. The construction of Sizewell C&D must not be allowed to destroy the lives of local residents, or the qualities that make this area of Suffolk, and the Minsmere Reserve, so special and so popular with visitors:  the peace, tranquility, dark night skies, beautiful landscapes, fragile coastline and rich wildlife.
We oppose the building of what is effectively a new town for 2,400 construction workers so close to Minsmere and the tiny, peaceful hamlet of Eastbridge, and the route that EDF has chosen for a relief road. Given the lack of detail in EDF's proposals, TEAGS has joined other groups in calling for a further stage of consultation.
Visit our News Section for the latest updates and media coverage, check out our social media feeds below, and to find out more about who we are, visit Contact Us.
TEAGS on Facebook
Campaigners 'still not convinced' as fourth Sizewell C consultation opens
An environmental charity say it's still not convinced enough will be done to protect wildlife if the Sizewell C nuclear plant goes ahead. Energy giant EDF has launched the fourth and final public consultation into its plans for the plant on the Suffolk coast close to RSPB Minsmere. EDF says Sizewell...
TEAGS on Twitter
4 hours ago
We're talking to lots of people at #Latitude about the problems with @edfesizewellc proposals. If you're around near the Obelisk stage come and say hi. #LoveMinsmere #Sizewell #a12 #engagement https://t.co/4wsN2pNcBg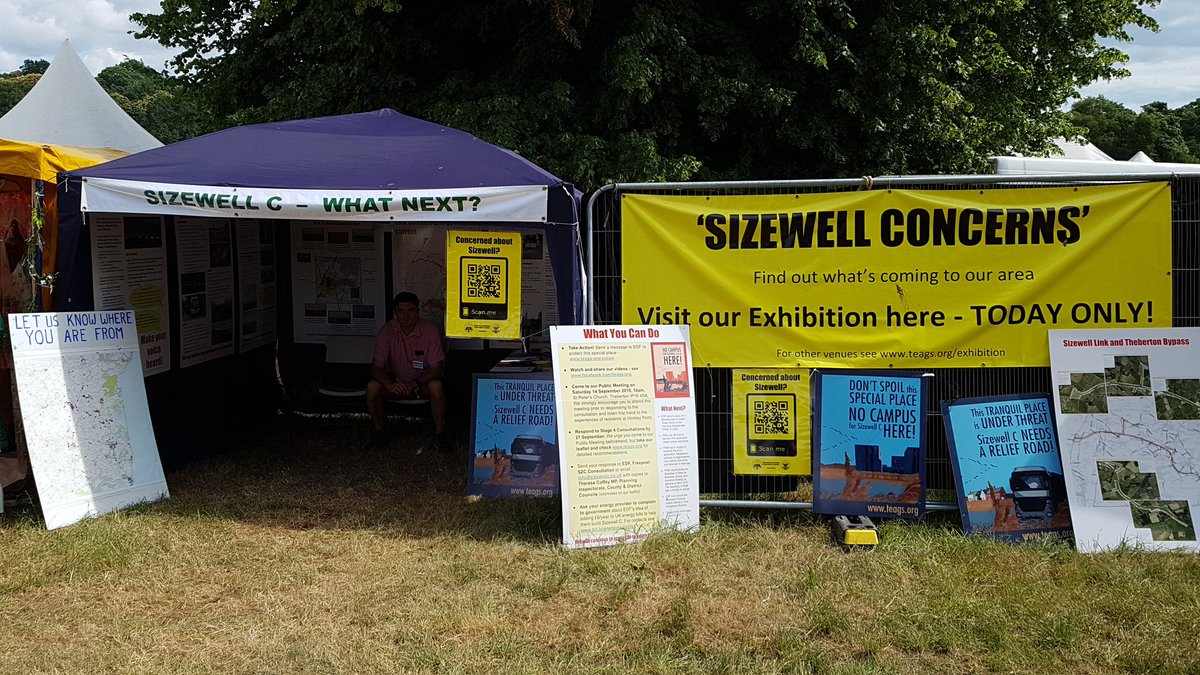 3 days ago
@edfesizewellc But no exhibitions in Theberton or Middleton even though they will be the worst affected. Is it because locals are too angry to talk to?